THE COMPANY IN BRIEF
Commerzbank is a leading international commercial bank with branches and offices in almost 50 countries. With the two business segments Private and Small-Business Customers, as well as Corporate Clients, the Bank offers a comprehensive portfolio of financial services to its clients.
Commerzbank finances approximately 30 per cent of Germany's foreign trade and is leading in financing for corporate clients in Germany as well as in providing capital market products. With its subsidiaries Comdirect in Germany and Poland's mBank it owns two of the world's most innovative online banks.
With approximately 1,000 branches Commerzbank has one of the densest branch networks among German private banks. In total, Commerzbank serves more than 18 million private and small business customers, as well as more than 60,000 corporate clients, multinationals, financial service providers and institutional clients. In 2016, it generated gross revenues of 9.4 billion Euros with approximately 49,900 employees.
| | | |
| --- | --- | --- |
| 49,900 | 60,000 | 18 million |
| Employees Worldwide | Corporate Clients | Private & Small Business Customers |
PARTNERSHIP WITH FSBG
What we expect from FSBG
For us, FSBG is an extraordinary opportunity to meet and get to know interesting personalities like you! Commerzbank is in transition and we need folks who want to create, be an inspiration for others and show us how things can be done better and more simply. Demonstrate us what you are capable of and have fun while participating at FSBG because that also plays an important role for us in our daily doing. We want to be surprised by unconventional ideas away from the beaten track, your character traits and last but not least your knowledge and ability to work in a team. We just can't wait to be blown away by you!
What we look for in candidates
Commerzbank is in transition. Coming from being a traditional financial company, we face the challenge to becoming a modern, digital and technology-orientated global player. Therefore, we are looking for employees with knowledge in digital architecture, project management and information technology, as well as regulatory specialists and compliance experts. Further than that, we also need banking consultants and young people who are interested in joining our attractive trainee programs. So, come on – let's do this together!"
WORKING AT COMMERZBANK
Are you ready to join  company that regards success as a team sport?
For years, you have accumulated knowledge, written essays, taken exams and managed your finals successfully. Now it's time for your career. You should take your first step on this road in a team that shares your curiosity and supports you as a person.
And even if you're still studying, Commerzbank offers you all the opportunities only a modern, internationally active team can provide. People who prefer success in a team to bowling alone will feel at home with us – people who enjoy developing successful ideas in a team. Who likes to stand up for the goals of their clients together with their colleagues?
This is why talented students who want to launch their career with us need a good measure of intelligence and empathy.
Experience Commerzbank as a Student or Graduate
Corporate Culture
We encourage you to move out of your comfort zone and step into the transformation. It is our mission not just to talk about digital transformation, but to make it tangible. Our intention is to motivate people to adopt new mind-sets, and at the same time arouse their curiosity about the future. Simpler, faster and better – let's design the bank of the future together. A bank in which change is lived out as an opportunity.
Diversity
At Commerzbank, diversity plays an important role. Diversity & Inclusiveness  is a part of our Global Business Strategy and has a positive effect if it is supported by everyone! This is why we offer a number of diversity concepts for our employees. Worldwide, people from 119 nations are working together for Commerzbank. We welcome everyone into our teams since we regard internationality as an enrichment for our corporate culture.
Moreover, for us a diverse workforce comprised of people from a wide array of cultures, viewpoints and backgrounds is not just  nice to have but something we aim to achieve and value highly. Commerzbank supports compatibility of work life balance to make it as easy as possible for the employees to start their own family and offers guarantees for a return to the job after parental leave.
At Commerzbank there are nine employee networks e.g. regarding sexual orientation or women empowerment. Each network is tailored to the needs of the respective target group. In direct contact with colleagues the employees exchange their experiences and support each other.
---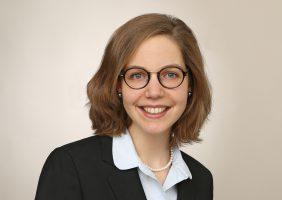 "Joining the Graduate Programme of Group Treasury at Commerzbank was an excellent decision. During a year, I rotated through several teams, took part in their meetings, contributed to their projects and provided support in their day-to-day tasks. That way I gained a good understanding of the varied activities that Treasury is responsible for, that is to say a lot! From balance sheet management to liquidity management (only to name a few), I must admit that I had a steep learning curve and benefited greatly from knowledgeable and experienced colleagues. I even had the chance to spend two months in our Treasury office in London. With over a hundred Treasury colleagues worldwide, I should also mention that there are significant networking opportunities. As a Graduate participant, I particularly appreciated attending several trainings of high quality, as I felt that the bank is seriously investing in my career. I come from France and was pleased to integrate very quickly into a friendly and international environment. Upon completion of the Programme, I was offered a position in an area that fits my interest, namely related to short-term funding. Since then, I have enjoyed developing further and gradually specialise in my role. With challenging, yet interesting and rewarding assignments, I can well imagine being part of the Group for many years to come!"

- Claire Meunier
---
On your marks – get set – digital!
The banking environment is facing challenging times that at the same time offer interesting opportunities. Facing a low interest rate environment, increasing regulatory requirements and the digitization of society, Commerzbank wants to become an innovative enterprise that is digital and personal at the same time. Going the path to become Commerzbank 4.0 we break new ground and implement novel digital tools using e.g. Big Data, Advanced Analytics and Digital Engineering skills.
We are looking for students with interest in Big Data & Advanced Analytics and strong innovative ability. Key objective of Group Management Big Data & Advanced Analytics (GM-BDAA) is the intelligent usage of enormous quantities of structured and unstructured data to gain beneficial information. Therefore different data sets are efficiently connected by the help of modern mathematical methods and IT processes to provide added value to our customers and to continuously optimize our processes.
Furthermore, we need students with a digital mindset for our International Digital Development Program (IDDP) who want to shape the future of our company and help us to get big things done. We need your unconventional visions and ideas!
Requirements: English and German fluently and strong ability to work in a team.
Fields of studies include: IT, physics, mathematics, business administration, economics etc.